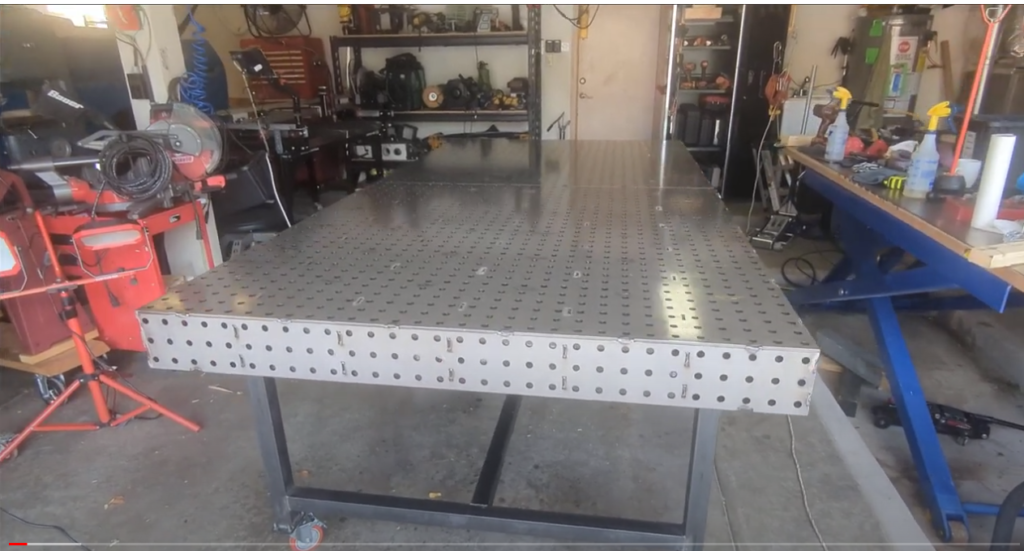 We recently shipped a pair of our welding tables down to beautiful Albuquerque, New Mexico to Alex of Ingot Dive Metalworks. He purchased two, affordable 5X10 tab and slot welding tables from Etsy for his home garage, and videotaped a review.
Watch the video to see the process he used for receiving the tab and slot tables, setting them up in his home garage, and testing for flatness, squareness and quality of the hole cut in the table.
Our fabricators appreciate his feedback: "I can honestly say I have been very positively surprised and very, very happy with the purchase."
Our tab and slot welding tables are constructed out of A36 HRPO steel. They are incredibly precise, rigid and resistant to bowing and warping. Plus, we offer welding accessories so users can fabricate perfectly squared and dimensioned frames without a tape measure or machinist's square.